Here is Art Kabelowsky's proposed cover for the fifth Wizenhiemers CD, to be entitled PILE OF HIT SONGS.

Let Sam and the boys what you think -- Art too -- at the below e-mail links.

Also check out the Wiz guys and some of Art's other work at the below links.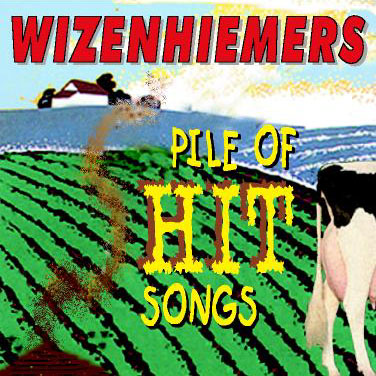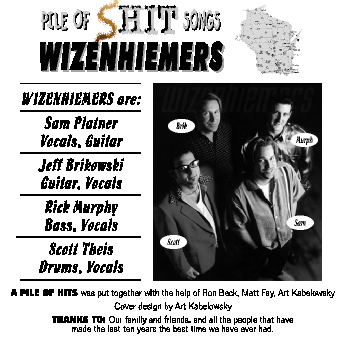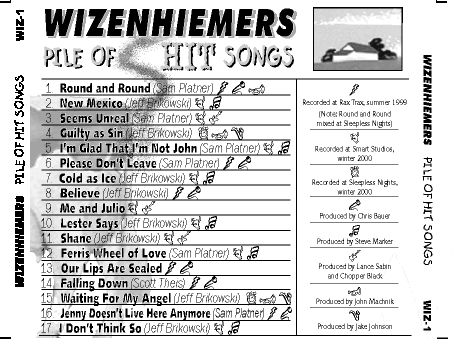 PLEASE NOTE: The version you see here is a low-res JPG version. The actual TIFF and Freehand 9 versions, plus a large Photoshop file containing everything but the text, is stored in a Driveway.com web storage site. For site name and password contact Art at hintysen@yahoo.com. Just be sure to download items only, do not put them in trash!